HOSTING A WINE TASTING PARTY OR DINNER PARTY
Hosting a wine tasting party is a blast.  For wine lovers, even a simple dinner party is really just an excuse to showcase and taste great wines in great company.
More wine is expected to be consumed during such out-stretched, commotion-filled dinner parties in comparison with regular dinners, so one type of wine to blanket the evening is usually insufficient and boring at dinner parties.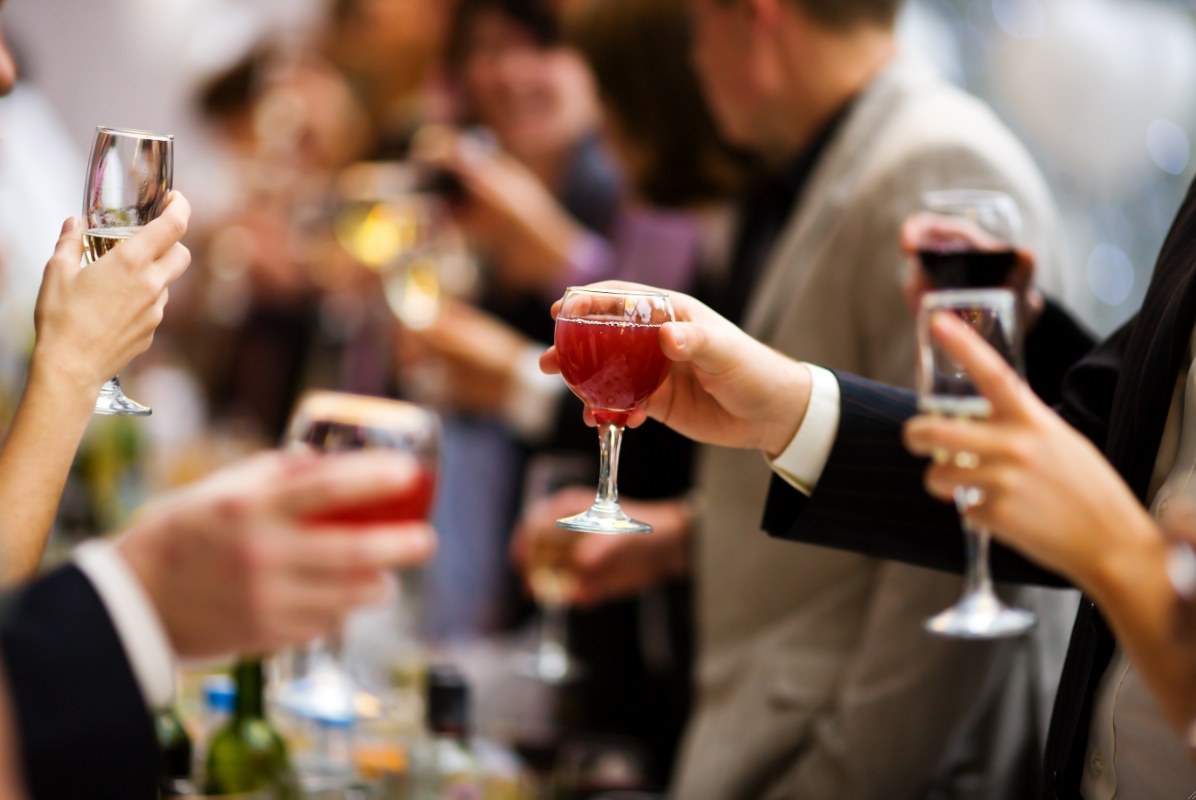 You can pair a wine not only for each food course, but also for each segment of the evening (upon arrival, appetizers, toasting, after dinner sippers, etc)...
Tips on hosting a wine tasting party
Generally speaking you'll want to naturally follow some simple guidelines:
light-bodied before heavy-bodied
light-flavored before heavy-flavored
dry wines before sweet wines
The wine course during dinner party can go as such, mix and match to suit your needs:
Time-tested tip: Serving to your guests upon their arrival a Champagne, Spumante, or other sparkling wine helps immediately foster a jovial, light-hearted mood while honoring your guests, and cleansing their palates with bubbly wine during hors d'oeuvres before diving into the heavy reds and whites during dinner. Guests will immediately perk up when served a bubbly wine, and if they're nervous about trying out different wines, starting off with a good bubbly will lighten the burden and remind them that wine drinking is about having fun and enjoying life's pleasures - it's not a competition. 
How to calculate how much wine you'll need when hosting a wine tasting party: 
This varies wildly from wine to wine, and party to party. Consider the following:
How many wines are you planning to serve? 
How quickly or slowly will you transition from wine to wine, hour to hour, activity to activity? If its long and leisurely, you'll need less. If much commotion is in order,with several planned phases to the evening, you'll certainly need more to mark each new transition. 
What size wine glasses will you be using? super large red wine glasses naturally promote heavier pours, so be aware of this. 
How are your dinner guests, how well do you know each other, and how much do they love wine? If you're amongst close friends that are mutual wine lovers, expect the wine to flow freely all night long. If you're inviting new co-workers over, or long lost relatives whose tastes and preferences you can't foresee, expect guests to be a bit more conservative with their wines. 
Rule of Thumb: While hosting a wine tasting party & dinner party, during the dinner portion, plan to have a bottle of each type of wine for every four guests - this guarantees four ounces of wine per person, plus a little extra for some occasional seconds. Another rule of thumb is guess around a bottle per guest for the entire wine tasting party. While that might sound excessive, if your dinner party is spread over several hours into the night, and over a course of several delicious foods, it's actually not overindulgent at all. 
* * * * * * *
To be kept in the loop on HVV happenings...
join our monthly e-zine On The Vine...
WHAT ARRIVES IN YOUR INBOX:

winery events




monthly calendar

upcoming festivals

feature articles

product reviews

wine interviews

exclusive offers

and more! 
On The Vine is sent at the beginning of each month, straight to your inbox!
* * * * * * *
---
Have A Great Story About This Topic?
Do you have a great story about this? You can share it here without needing a Facebook account! You can even upload pictures!
Dec 04, 14 04:30 PM

When France lost Algeria in 1960, a great worry of winemakers wad what are we going to do now? French wines from many regions WERE B,ENDED WITH MUCH STRONGER

Dec 04, 14 03:26 PM

How to make port wine - delicious, heart-warming, the perfect gift

Nov 01, 14 04:25 PM

Wine accessory shopping for the holidays