Living in new jersey: an ode
Part one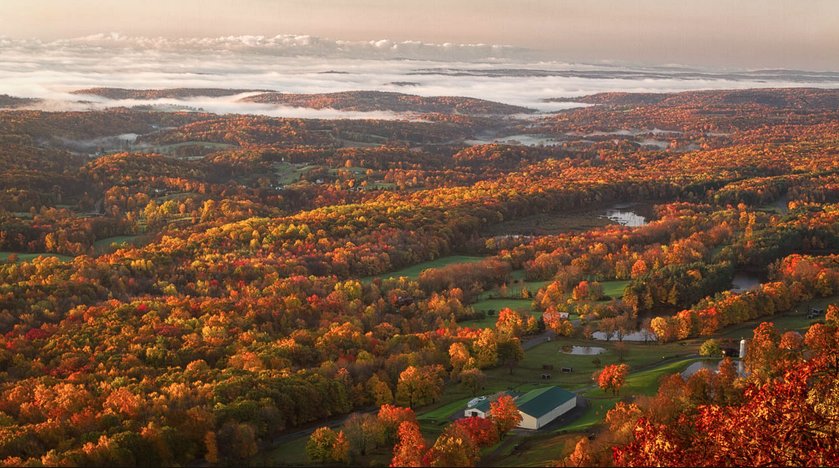 Living in New Jersey: for a quality of life outside Suburbia.
So...it's that time of the year again - when the humidity dramatically drops, but the sun is still shining bright, warming your skin, and the colors of nature just pop out against the blue sky. We're a few weeks away from the flush of autumn colors, and some tree tips have started early this year...
You'd think I'm talking about Vermont or Colorado or some other nationally beloved place of natural beauty. And yet? And yet...
I'm talking about New Jersey. That's right, New Jersey! 
A.K.A The Garden State!
A.K.A Home of the "Jersey Shore"
A.K.A.The suburban appendage dangling off NYC, the greatest city in the world...just existing to offer old cornfields for new suburban developments for the spillage of urban workers from Philly and NYC.
Right? Oh no, oh so so so wrong.
Believe me - I LOVE to travel to exotic and beautiful places. I'm not blindly in love with Jersey because I by chance was born and raised here. I've got the travel bug as fierce as anyone, and my thinking is not fishbowled by misplaced pride that I've grabbed onto as a identity token. 
And yet, despite my travels in the states and living experiences abroad, my home state of New Jersey possesses a hard-won emotional anchor in my life, and I've chosen to settle here for the foreseeable future. Why, you may wonder, have I given New Jersey the continued privilege of being my home state? So glad you asked....
While there are a plethora of personal reasons (family/business/logistics/etc) - let's jump right into the universal reasons why this state is an enigmatic wonder, and why living in New Jersey is so much totally underrated: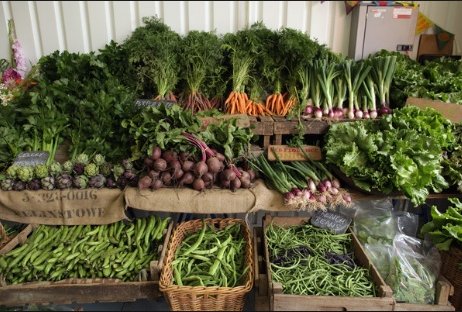 Living in New Jersey gives me access to a growing farm culture
It's the Garden State. Most out-of-staters nor living in New Jersey probably don't know that, or if they do they may be baffled and dismissive of the nickname.
But it's true, New Jersey has a bounty of diverse, boutique farms (hello, Hopewell Valley Vineyards!) that has only grown and strengthened throughout the years.
Within the past six or seven years I've noticed a palpable shift in NJ's local culture, where we now prize our neighborhood farms, we preserve farmlands and open space (like HVV!), we revere the corporate types who retire early to invest in their dream of starting a community farm...
Why all this?
Because it's a lifestyle choice - it's a new form of gritty, back-to-the-earth, off-the-computer glamour that we New Jerseyans probably recognize and appreciate and crave more than most. Plus? By living in New Jersey we can waddle around in dirty overalls and Hunter boots all day living the 'farm life', and still zip into New York or Philly to wine & dine all night in less than an hour.

I'm for example a lucky member of the Honey Brook Farms CSA (Community Supported Agriculture), that's just a five minute drive from my house and is one of the oldest and largest CSAs in the nation.

Every Tuesday Nikiforos and I grab our farm bags and baskets and clippers and boots and truck out to "our farm" to pick up mountains of unbelievably delicious organic produce. They have pick-your-own fields of berries, flowers, herbs, sauce tomatoes, okra, you-name-it, that you could spend hours perusing and harvesting. It's one of the highlights of my week, and I'm grateful for it every single day that we eat our locally-sourced meals at home.
This 'boutique farm culture' may sound like an insignificant or bourgeois portion of the state, but that's not true. In fact New Jersey, more than any other state in America, has been historically set up, primed, greased-down, geared-up for just this moment in cultural consciousness, for just this public shift:

While agriculture vs. commercial usage in New Jersey may be smaller than in other states, the amount of small, independent farms is exponentially larger. That's because NJ is a small state, and tracks of land have (naturally) been cut and cubed to reflect higher demands for development or what-have-yous since the state is squeezed between two large metropolises.
Does that sound terribly tragic?
Yes...and then not really, especially when you recognize how this yields NJ farms unsuitable for vast swaths of GMO corn or soy productions - the acreage isn't profitable enough to make it work - like in so many other more prominently agricultural corners of the country.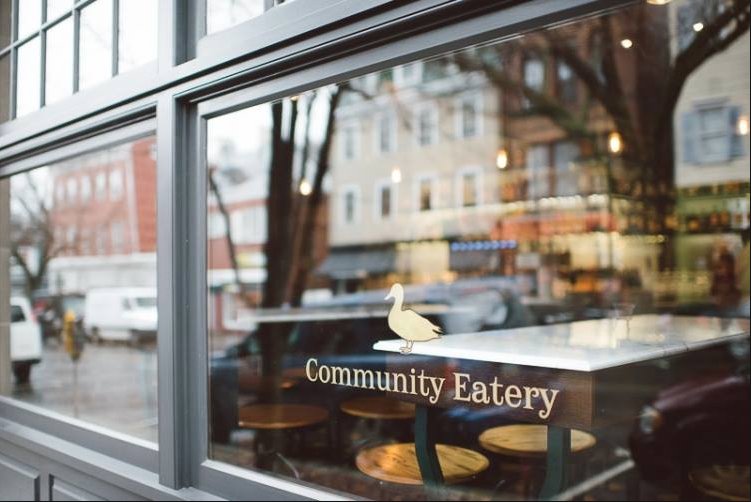 What this has done is create an artisan farming renaissance throughout the state, where small-production farmers (many now young, and ambitious and well-educated), on small plots of land, have had to think creatively for how to grow and offer high-quality, value-added farm products that'll keep them sustained through the volatile international food markets.
What type of products might those be? Wine, artisan cheese, ethically grown meats, quail eggs, mushrooms, herbs, etc.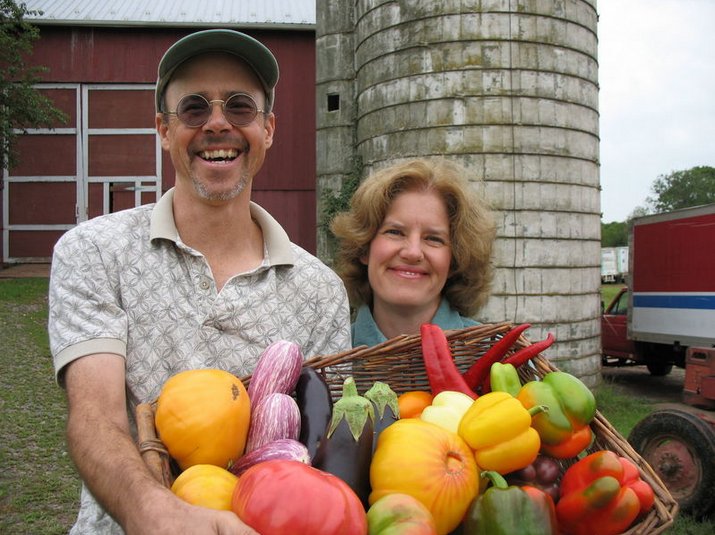 Many farms have 'pick your own' which encourages resident engagement and recreations at their local farms, which only deepen local bonds, communities, and civic pride.

From our winery (duh!), to Honey Brook Organic Farm CSA, to the local gem Terhune Orchards, to Cherry Valley Grove, to Blue Moon Acres, to 519 Farms, to Agricola Restaurant and Farm, to Brick Farm Market - I love weaving these local business heroes into my everyday life - adding immensely to my quality of life by living in New Jersey.
All these farms are within a 5-15 minute drive from our home! (And no, we don't live in the boonies - I'd call it more a suburban/agricultural hybrid!)
And what this translates to - in my internal GPS system - is a sprinkling of amazing farm communities around the town hubs of Princeton, Hopewell, Lawrenceville, and beyond. These towns are not only quaint - but they're also creating resilient networks of local businesses directly affiliated or connected to these small local farms.
The "farm-to-table" phenomena that's revolutionizing the restaurant scene has hit Jersey in a big, shameless, lovely way. This has become a sophisticated way of life that differs oh-so-greatly from any outdated Hickville assumptions some may still have of farmers and the farming lifestyle.
Take for example Brick Farm Market's Jo McConaughy, who had a successful corporate career in New York before moving back to his hometown of Hopewell, New Jersey with his wife Robin to partner with many local boutique farms, start a farm of their own, and sell the bounty of both at their daily market and eatery. So could they be reflecting a larger trend in the Garden State? I think they are...

It's an unexpected positive zoning tapestry that's expanding and diversifying our NJ communities - and it is AWESOME. 
It's an unsung, often overlooked plus of living in New Jersey! 
Have A Great Story About This Topic?
Do you have a great story about this? You can share it here without needing a Facebook account! You can even upload pictures!
Dec 04, 14 04:30 PM

When France lost Algeria in 1960, a great worry of winemakers wad what are we going to do now? French wines from many regions WERE B,ENDED WITH MUCH STRONGER

Dec 04, 14 03:26 PM

How to make port wine - delicious, heart-warming, the perfect gift

Nov 01, 14 04:25 PM

Wine accessory shopping for the holidays