By planting grape vines, what's the acreage to production ratio for wine?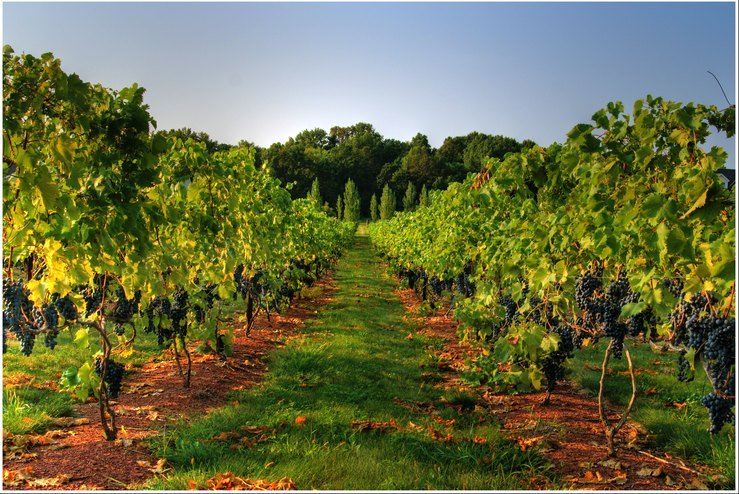 A beautiful shot of Barbera grape vines at Hopewell Valley Vineyards

Of course, planting grape vines is the first step in establishing a vineyard.
But before that momentous occasion, much thought must be put into what type of grape varieties will be planted, where on the property they should be planted, and many other crucial, and oftentimes invisible, decisions most people are unaware about.

One of the wisest steps, to happen way before planting a vineyard, is to clearly calculate what type of yield in wine production you can expect from planting grape vines, and what type of quality the grape vines will produce in the wine's outcome.

A vineyard's yield is extremely important to proper wine making, and is directly related and proportional to the end quality of wine production.

Like many plants that bear fruit, the fruit's carbohydrates and other compounds are generated through the root system and the plant has to provide enough carbs for the fruit to produce.
Therefore, the more fruit the plant has, as compared to the root system, the more the plant struggles to properly ripen its fruit.
So the concept is, if you reduce fruit yield, like grapes for grape vines, you get a smaller quantity but superior quality fruit and thus product (wine).
This depends on a lot of factors including soil, irrigation, terroir in general, the weather conditions, and a lot of other things.
But there are some let's say "general rules" about how much planting grape vines or planting a vineyard should produce per acre:
Some varieties can produce an excess of 8-9 tons per acre.
Others naturally don't produce more than 2-3 tons per acre.
But broadly, production for East Coast vineyards can reach 4-5 tons per acre.
Let's now translate this into bottles of wine:
1 ton of grapes makes about 170 gallons of wine.
1 gallon of wine makes about five bottles.
So let's multiply:
170 gallons X 5 bottles = 850 bottles of wine per ton of grapes
Now if you consider the above stated average of 4-5 tons per acres. Let's choose 4:
4 tons X 850 bottles of wine = 3,500 bottles of wine per acre.
So 3,500 bottles/acre is probably about the average.
We at Hopewell Valley Vineyards purposely push down this number much lower. When planting grape vines at the vineyard, we plan ahead for reduced fruit yield. We try never to exceed 3 tons per acre which would be:
170 gallons/acre X 3 tons/acre X 5 = 2,550 bottles of wine per acre.
By slicing off almost 1,000 extra bottles of wine produced, we maximize our wine quality, and we've been very successful with many of the varities here at Hopewell Valley Vineyards. Our Chambourcin has probably especially benefited from this practice..
Just note also that most Italian wines are labeled with either a Denominazione Di Origine Controllata (DOC) or a Denominazione Di Origine Controllata E Garantita (DOCG).
The grape yields are controlled and limited by law, to the point where you cannot call a certain wine a Chianti or Brunello if the grape yield is not below a certain standard level.
This is so that the Italian wine industry can control and protect the quality of its product. Italians have long recognized that limiting fruit yield is a huge quality boost to their wines, and they've set up appropriate regulations/labeling requirements to protect their industry's reputation.

By the way - if you're wondering if the United States has these types of proactive viticulture regulations, it does not (yet?). When planting grape vines for wine production, you can grow as much as you want, and age the wine as long as you want. There are currently no regulations.
---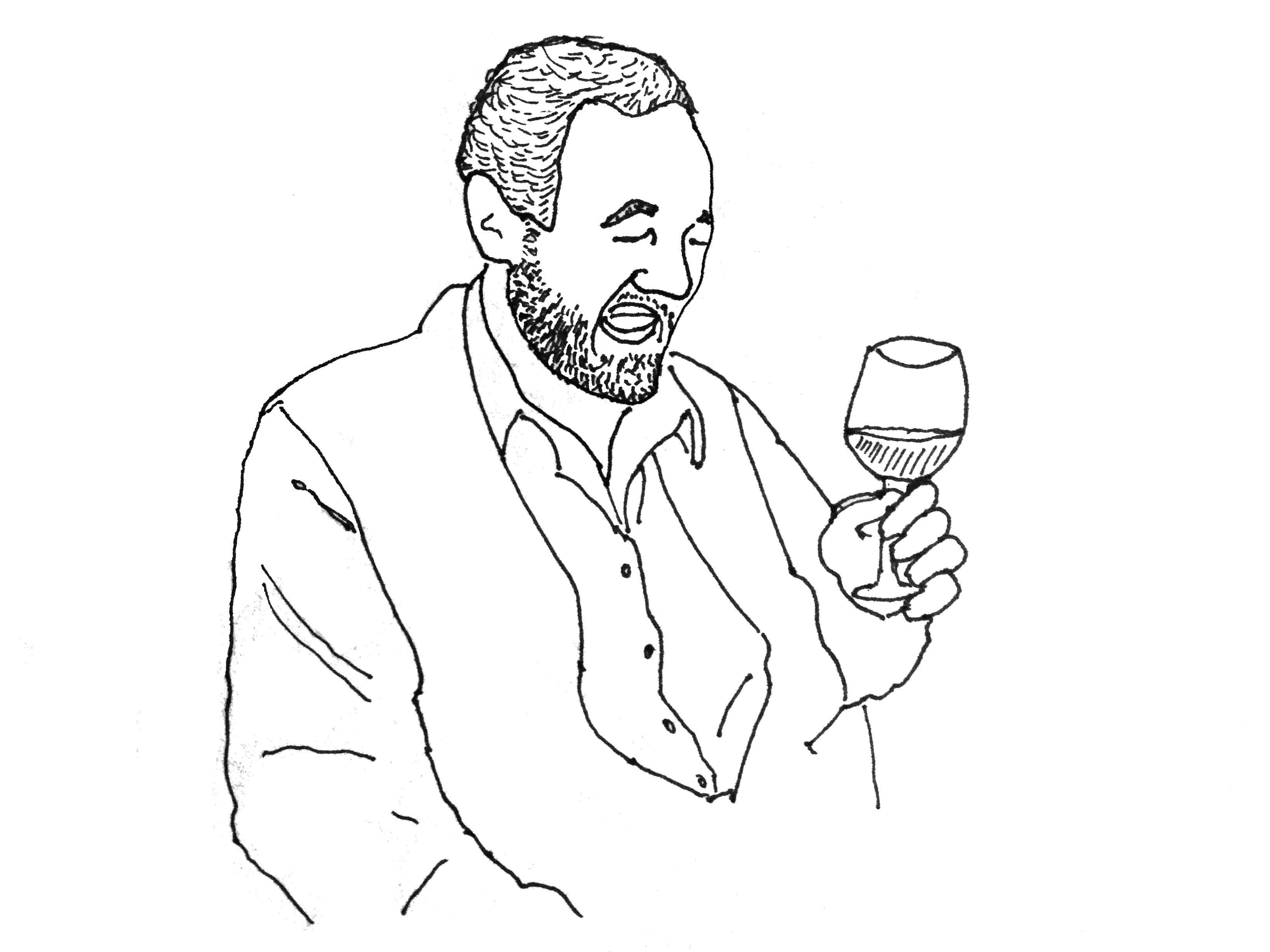 Sergio Neri, master vintner and founder of Hopewell Valley Vineyards, shares insights, tips, and personal opinion on all matters wine. No question is too big or small. His expertise is in blending his Italian wine making tradition with the New World wine country of New Jersey to produce dependably award-winning, delicious wines. 
* * * * * * *
---
Have A Great Story About This Topic?
Do you have a great story about this? You can share it here without needing a Facebook account! You can even upload pictures!
What Other Visitors Have Said
Click below to see contributions from other visitors to this page...

Dave. Potential wine maker

I have 4 lonely overgrown scrub acres and close to a credited local wine maker in Tasmania, Australia. Starting from scratch. Beautiful soil, water but …
Dec 04, 14 04:30 PM

When France lost Algeria in 1960, a great worry of winemakers wad what are we going to do now? French wines from many regions WERE B,ENDED WITH MUCH STRONGER

Dec 04, 14 03:26 PM

How to make port wine - delicious, heart-warming, the perfect gift

Nov 01, 14 04:25 PM

Wine accessory shopping for the holidays