Top restaurant tips for wine lovers
These simple restaurant tips will help you always make the most of your wining and dining experiences out, while keeping unwanted surprises at bay.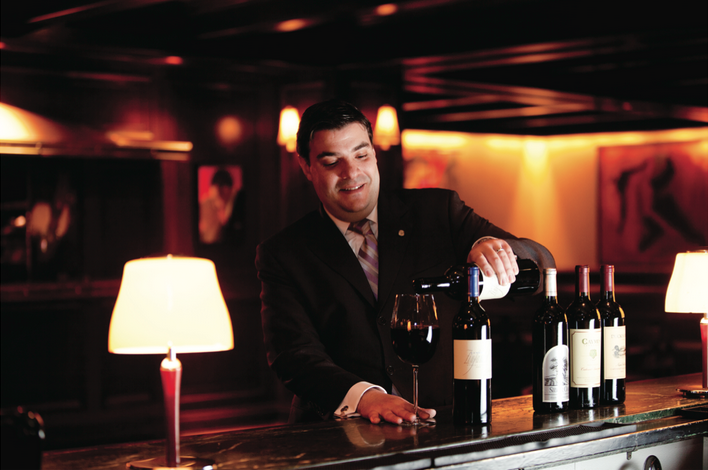 Restaurant Tips for Wine Lovers: Spot the Wine
Keep your eyes peeled for signs that the restaurant is not taking good care of their wines.
Where is the wine stored? Or - Do you see wine shelves close to heating units, or under lights, or too close to the kitchen?
Whatever wine storage rules applies for your personal wine at home, apply to wines everywhere. When a restaurant cannot properly store its wine, it means that they're not  too hot about wine themselves. 
Are you unnerved by the slim wine options you see?
Go with a light white like a Reisling or Pinot Grigio, which are young, easily palatable wines, or else go with a rose wine.
These are almost always to be chilled, unlike reds that may be stored in the wrong conditions.
Whenever in doubt, follow the classic and simple wine pairing tip: red wine with red meat and white wine with light fish. 
Restaurant Tips For Wine Lovers: Engage with your sommelier to the max! 

Your sommelier is your friend - not  your competition! Don't be intimidated - look at them as an extra human resource to help educate you on wine, and to help you enjoy your wine as much as possible.
Ask off-guard questions like "what wine or wine region do you feel is ignored or undervalued in today's market?" or "what are your top three wines of the year?" or "what wines on the list have won over other diners this season?"
Give your sommelier the occasion to flex some wine muscle and share personal insights. Most likely you'll both walk away from the experience enriched. 
Oftentimes restaurants reserve more expensive wines for full bottle purchases only. However, from time to time some of these bottles may already be opened behind the bar.
Ask your sommelier if there's any wine bottle open that's not usually offered on the by-the-glass list. You might score a sampling! 
Your sommelier will be well-versed with the wine menu. That's why, as he or she is pouring you some wine, its a good idea to ask them for a few descriptors they feel best reflect your wine at hand.
Having an intellectual understanding of the word "tannic" versus TASTING tannic are two wholly different things.
And by honing in on the wines you like, you'll be better equipped on your next outing to really pinpoint what quality in a wine you most enjoy. 
If you're ordering a second bottle or glass, get suggestions from your sommelier for similar wines (if you enjoyed your first) or ask to 'tone it down' or 'tone it up'.
You can also always capture the label of wines you enjoy and create an account on wine apps like Delectable.
Restaurant tips for Wine Lovers: Where's the wine?
Some restaurants on the other hand, are not pushing their wine menus because that's simply not the culture of the food or establishment. That's okay, too.
Even if they only serve a house wine of red or white, be adventurous and give it a whirl (especially whites, they're a safer bet in these circumstances). Sometimes you'll be pleasantly surprised in what you discover, off label. 
If you really must know what wines are on offer, many places now post up-to-date lists on their website.
You can even go so far as to do some pre-dining research on the labels that most strike you, and then bring it up with your sommelier to see how much they agree with the reviews you've read. 
---
Have A Great Story About This Topic?
Do you have a great story about this? You can share it here without needing a Facebook account! You can even upload pictures!
Dec 04, 14 04:30 PM

When France lost Algeria in 1960, a great worry of winemakers wad what are we going to do now? French wines from many regions WERE B,ENDED WITH MUCH STRONGER

Dec 04, 14 03:26 PM

How to make port wine - delicious, heart-warming, the perfect gift

Nov 01, 14 04:25 PM

Wine accessory shopping for the holidays