The Art Of Wine Tasting NJ Style

When it comes to wine tasting NJ wines offer a wide range of products from which to choose. This American state is home to over 40 wineries and vineyards. This provides you with ample opportunity to take part in one of several wine tasting events. It is merely finding the right venue and fitting it into your schedule.
Wine tasting in NJ is possible in a number of settings. These range from retail outlets to a winery. Yes, even in New Jersey, wine tasting can be part of a local wine tasting event at a winery. Those, such as held at Bellview, the Four Sisters Winery at Matarazzi Farms and Hopewell Valley Vineyards are held with regularity.
What should be the question is not should I take part in a New Jersey wine tasting. In Europe, California and NJ wine tasting is a regular aspect of many wine events. It is part of an established wine etiquette. The real question is why wine tasting at all?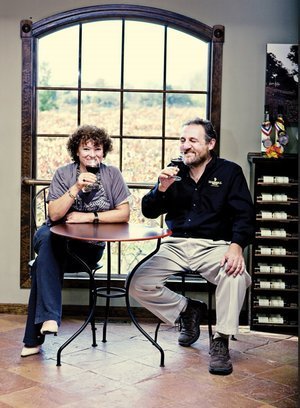 Why Wine Tasting?
Wine tasting is not a new practice. It has been going on for centuries. The idea behind it is not complex. It is not based on a decision to differentiate the connoisseurs from novices or the upper classes from everyone else. Wine tasting has as its basis the realization that drinking wine is about more than tasting. The two words: drinking and tasting are not synonymous.

If you "toss back" a wine, you are not permitting yourself the full experience possible. Wine tasting is all about discovering the full delights found in a good wine. It is about discerning subtle flavors and letting your tongue uncover multiple sensations. Wine tasting is an art. It is a skill that anyone can develop through practice.

Tasting: The Process
Wine tasting involves more than drinking. It requires you let your other senses become involved. The basic procedure is simple:
Examine the wine – use your eyes to observe the color. Is it dark or pale? Try to use a neutral or white background to prevent confusion
Use your nose. Scent or smell is important. In fact, your nose is a far more powerful distinguisher than your taste buds are. Swirl the glass to help release the scent, inhale the flavor
Sip – You do not gulp down wine. You sip it. Place a mouthful at the front of your mouth. This will awaken your taste buds and allow you to discover the aroma, fruitiness, richness and finish of the wine. You may then spit it out, or swallow.
Remember that wine tasting is not merely about discovering an exciting new flavor. Wine tasting is also a voyage to find what you truly like.

Tasting Etiquette 101
Whether you are wine tasting New Jersey or French grapes, it is important to follow etiquette. This will make the experience pleasurable for everyone involved.
Keep the wine tasting party small – 4 to 6 people is enough
Avoid wearing any strong cologne or perfumes
Do not abuse the free samples
Dress appropriately for the occasion
Pace yourself as you sip
Do not hog any sample or samples
Be sure to thank the staff
If you are at a winery, do not wander the vineyards without first obtaining permission.

Tasting Wine – Enjoying Wine
In wine tasting NJ, California or European wine provides the perfect means of practicing the art. It is a way of discovering what is truly in the glass. Wine tasting, when done properly, allows everyone to discover what drinking wine is all about. Why not give wine tasting NJ a go?

Go from Wine Tasting NJ to Local Wine Events
Go to New Jersey wineries Home page

Have A Great Story About This Topic?
Do you have a great story about this? You can share it here without needing a Facebook account! You can even upload pictures!
Dec 04, 14 04:30 PM

When France lost Algeria in 1960, a great worry of winemakers wad what are we going to do now? French wines from many regions WERE B,ENDED WITH MUCH STRONGER

Dec 04, 14 03:26 PM

How to make port wine - delicious, heart-warming, the perfect gift

Nov 01, 14 04:25 PM

Wine accessory shopping for the holidays