New Jersey Vineyards - challenges and triumphs - with NJ winemaker Sergio Neri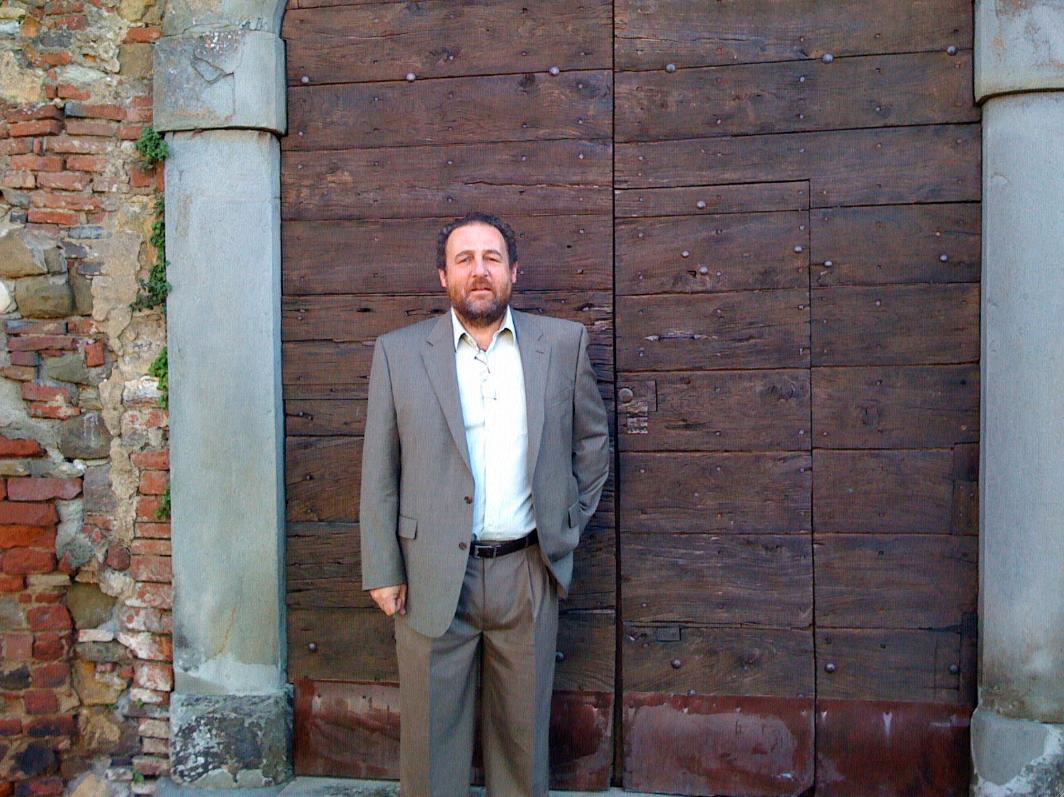 Below are thoughts on New Jersey vineyards as we're continuing  with Sergio Neri of Hopewell Valley Vineyards...Interview Part II. 
What's your overall impression of New Jersey wineries and what challenges do you think NJ wineries have overcome and have yet to overcome?
New Jersey's wine making industry is definitely strong and growing - especially in the last ten years.
Many people are establishing vines, opening up small tasting rooms, trying their hands in an industry that is largely considered a fun, dynamic, and profitable agricultural product - which is a hard bet to have all there, especially in New Jersey. 
I think New Jersey vineyards offer an excellent, sustainable evolution for New Jersey agriculture, tourism, and business - especially when we have the support of the state and local governments. 
The wine industry helps keep New Jersey's agriculture strong, preserves farmland that would otherwise be developed into commercial strips or new neighborhoods, and I believe it's slowly changing the stigma many Americans have of the state - of refineries, the New Jersey turnpike, and the culture of the Jersey shore. 
Recognizing that New Jersey has a wine country - and produces excellent wines in beautiful, pristine natural settings, helps dissolve this unfair image of New Jersey and brings it into a better light. 
But being in a new area, wherever that may be, it's a challenge. There was no infrastructure here for wine.
There was no serious experience, tradition, or knowledge to draw upon as new wineries here set out to grow their productions. 
One challenge that still faces  established New Jersey vineyards today is certainly that some folks are jumping into the wine making business, excited by the potential and buzz, without very much experience or sensitivity to the wine world. 
Having experience in agriculture as a fruit orchard doesn't necessarily translate into a good base for wine making.
Fruit orchards have been rapidly converting into wineries because it is seen as more lucrative and less risky in today's volatile and risky NJ farming climate.
Which is perhaps true...
But wine making is no walk in the park...
and shouldn't be pursued because it's perceived as such. 
So the result is that yes, there are more and more New Jersey vineyards and New Jersey wineries, the knowledge about viticulture is increasing and improving annually, although we still would like to have Rutgers to continue giving support and studies on the agricultural practices and economic impact of our budding industry. 
With time things are getting better, what grows better in New Jersey and what doesn't.
New Jersey vineyards today are pioneers for the state...
which has advantages and disadvantages. 
How do new wine regions make it in such an international wine industry?
To start - there's an intrinsic challenge in any new wine growing area to overcome the stigma of the new wine making region. 
What I remember is that every new place that started with grape growing and wine making had a stigma attached.
California thirty years ago had it.
I remember my father back in Italy telling me as a child tell me..."Those Americans don't know how to make wine!" and then come 1978 California beat the French in a landslide.
The shock of the wine world! 
So there's always that suspicious eye towards the new...
it's perhaps just human nature.
But as an industry grows, matures, and consistently produces high quality harvests and wine, it will seep into the mainstream, be picked up by those wine lovers looking for the next new wine region, and soon enough be largely accepted into the fold. 
It's that trying period in the beginning that just needs patience and passion to overcome. 
The biggest challenge for me right now, for New Jersey vineyards, before we can truly be identified and classified as one of the best, is the lack of dedication to wines made exclusively with grapes. 
So because New Jersey was and is still a fruit producing state, and because a lot of these new wineries are converted from orchards and fruit farms into New Jersey vineyards and wineries, there's a strong tendency, especially for the first several years until vines have been established, to use any fruit to make wine.
Which, not to be a snob or to disparage anyone's efforts, but my personal opinion is that it's not WINE. 
And it doesn't do anything to promote New Jersey's image as an authentic wine region. If I were to guess I'd say it actually could do quite the opposite and harm the image of New Jersey vineyards.
And it's typical of many new wine making regions. New Jersey vineyards included.
One statistic shows that even in California after the ten years of prohibition and the wine industry was just taking off again, even in California there was much more focus on sweet, fruity wines. 
It's almost like when the industry regresses, it goes back to that - to the sweet stuff... It's like you have to be retrained into producing drier wines. 
And this mirrors what often happens in individuals as well - where those who are just starting out drinking wine lean most towards sweet wines and blends, and as their wine enjoyment increases, so does the complexity of their wine palate - naturally pushing them to explore more nuanced, drier wines. 
So perhaps it wasn't even necessarily that the producers really chose that in California back in the day, but more so was the market that imposed that...
Usually, naturally, people go from sweet to dry.
They refine their palate which can take several years. So that has to still happen for New Jersey vineyards.
I sense that individually at Hopewell Valley Vineyards and collectively for New Jersey vineyards, we have turned an important corner, but still have to accelerate.
That people in New Jersey are indeed getting much more used to drier wines, there's been improvement, but there's still plenty of 'fruit wine' being produced and promoted.
But surely - I've noticed that there is more interest in drier wines at Hopewell Valley Vineyards.
Although the trend of liking sweeter wines was always there and is still there.
We also produce sweet wines...
but they're properly made wines that are traditionally sweet. 
So the tendency towards sweet wines is still there and will likely always be there - it deserves its place on the wine spectrum for sure - but I do see a lot of people visiting New Jersey vineyards that are increasingly more interested in drier wines.
Especially the Barbera - this Barbera is not extremely tannic, a little less astringent, typical of a robust full body wine and there's a lot of people out there appreciating it. 
Like at festivals we expect to sell plenty of White Merlot and Spuma Rossa, but we're also selling now perhaps even more Barbera and other mixed cases with many types of wines. 
So this has been very encouraging for me as a wine maker, and it all aligns perfectly with this universal trend for wine drinkers to go from sweet to dry wines. 
What is Hopewell Valley Vineyards' 'driest' wine? 
Sometimes we all like to talk about dry versus sweet wine. but we need to be careful to truly define our terms about dryness.
It's often used as the first word to describe not so much a wine's dryness, or technically, its lack of sweetness, but to describe its overall strength and complexity, harshness, or heaviness. 
However, it's not really the case. The two are not interchangeable. They often accompany one another, but they don't mean to describe the same thing. 
In technical terms, a wine being described on the sweet to dry spectrum is simply denoting the amount of residual sugar that is in the wine after fermentation.
It's simply a question of how much sugar that was in the juice has been converted into alcohol? Is it 100%? 99%? So, what is the residual sugar?
Wines with less than .5% residual sugar are considered pretty much dry. 
All our reds at fit that category and as such are really dry. 
There is no one red wine we produce that is more dry than any of the other ones. We let them all go dry completely during fermentation. 
But if you let a Cabernet Sauvignon go completely dry and a Pinot Noir or a Lambrousco...the resulting wine is invariably different. 
Cabernet Sauvignon for example is a very tannic, heavy wine - a lot of tannins, a lot of skin, fruit-forward taste but heavy mouthfeel, and long aftertaste...while other red wine varieties yield fruit that are naturally lighter.
But they could all be technically equal in terms of residual sugars and dryness. 
Sometimes we all say that a wine is very dry just because it is very astringent, but in reality, it just means it has more tannins.
For instance our Barbera right now has very strong tannins. It has been barrel aged for a long period of time, and it was a good vintage, but it's as dry as a Chambourcin. 
Even the body, the heaviness, needs to be examined...
The body strictly means the amount of alcohol. A wine has more body if it has more alcohol.
A wine that has 14% alcohol is a full-bodied wine.
So the measure of body is really a question of how much alcohol is there...whereas 'mouthfeel' is a question of perception, how it feels to you. 
Usually white wines are lighter body because the juices starting out are not as sweet - not enough sugar to convert into higher percentages of alcohol.
But again, you can have a Cabernet Sauvignon on a bad year and harvest it and it's very low sugar. It was simply a bad growing season, and as a result you wind up producing a light body Cabernet. 
So body is a function of the amount of alcohol in the wine. You can have a completely dry wine (lowest residual sugars) that actually ends up being a light body (low alcohol content).
There are other compounds that are acidity, wine has organic acids, citric acid, tannic acid, malic acid, lactic acid. 
Polyphenols, tannins, antocines, those are the ooudy flavors that give the puckery feel - those give a sense of dryness but it's not. It's actually more accurate to describe it as astringency. 
For example our Barbera right now is quite astringent and tannic because it has been in the barrel for a while, so it gives a sense of dryness, but it could be as dry as something else with just more tannins.
Mouthfeel has a lot to do with glycerol. 
Didn't read Part One? You'll find it here.
Continue Reading with Part Three...
* * * * * * *
To be kept in the loop on HVV happenings...
join our monthly e-zine On The Vine...
WHAT ARRIVES IN YOUR INBOX:

winery events




monthly calendar

upcoming festivals

feature articles

product reviews

wine interviews

exclusive offers

and more! 
On The Vine is sent at the beginning of each month, straight to your inbox!
* * * * * * *
---
Have A Great Story About This Topic?
Do you have a great story about this? You can share it here without needing a Facebook account! You can even upload pictures!
Dec 04, 14 04:30 PM

When France lost Algeria in 1960, a great worry of winemakers wad what are we going to do now? French wines from many regions WERE B,ENDED WITH MUCH STRONGER

Dec 04, 14 03:26 PM

How to make port wine - delicious, heart-warming, the perfect gift

Nov 01, 14 04:25 PM

Wine accessory shopping for the holidays